About the Virtual Bible Museum

Mission Statement: To spread a love for the Bible and provide Internet users valuable information regarding the history of the Bible and its influence on the arts and humanities.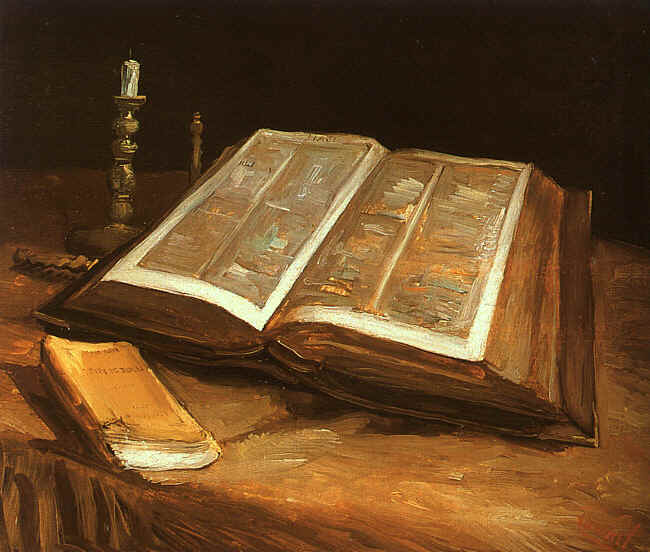 An Internet web site is an ideal medium for the display of art, literature, and history. As the World Wide Web has gained popularity, numerous "web museums" have been constructed to share the beauty and value of all types of art forms with millions around the globe.

The Virtual Bible Museum is unique. It is "virtual" because is not a museum already in existence, but rather a tour of the museums and private collections of the world- a tour you can take from your office or living room! The museum is unique because it is centered on one topic- the Bible- and seeks to understand, celebrate, and encompass that topic through every aesthetic, scientific, scholastic, and historical medium and discipline that has touched upon it.

Currently there are over one hundred pages of quality content, which is only a beginning. We will be adding entire new sections in the future. Please sign our guest book if you want to be notified of major additions.

Enjoy your Visit!

Barbara Raney

Museum Curator
---
Navigation Tips: 1) Use the frame on the left side of your screen to go to major sections of the museum, then use the "Next" buttons provided on each page to navigate between pages. The "Next" buttons will also take you on a tour of the entire museum from start to finish. 2) The image-only pages do not have navigation buttons because they are often cross-referenced. Use your browser's back button to return to the previous page you were on. Please Note: Many art images on this site are high resolution, and may take a long time to load if your internet connection is slow. Minimum recommended connection speed for optimal viewing of this site is 56k or above.
This site is best viewed using MS Internet Explorer 5.0 or above...please let us know of any trouble you encounter viewing the content with your browser.
The Virtual Bible Museum is sponsored by AncientPage.com. For information on sponsorship, advertising, or volunteering as a Curator, contact barbara@ancientpage.com.
Support the Virtual Bible Museum by adding a link!
Copyright © 1998-2002, AncientPage.com - All rights reserved